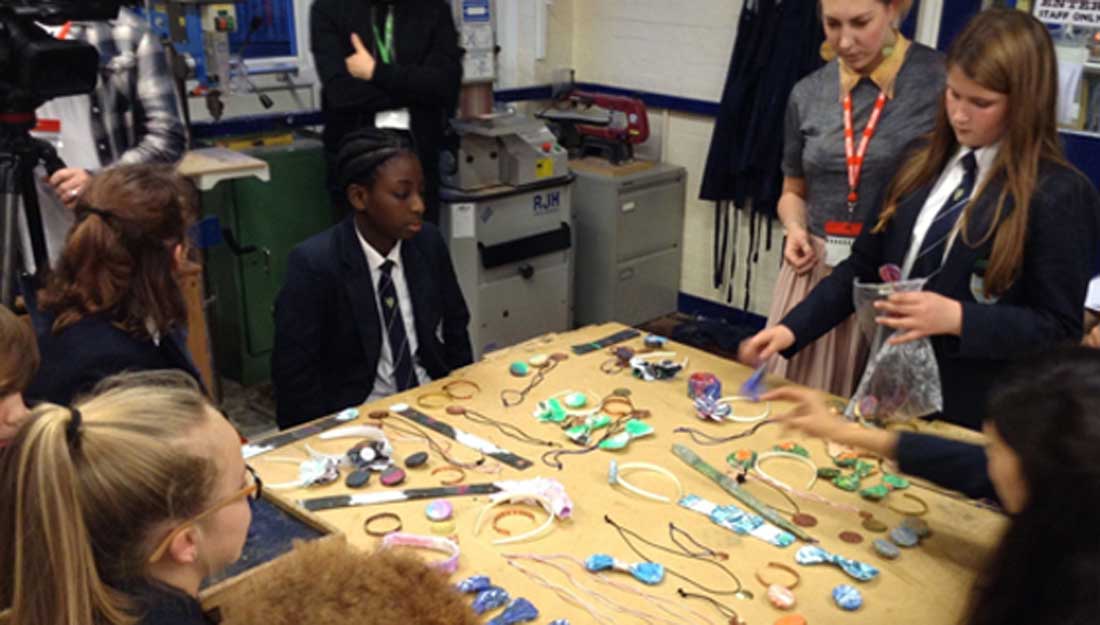 A celebration of The Crafting Enterprise, the action research programme with Year 8 students from Blue Coat School in Coventry.
This is an opportunity for those involved in the project, and anyone else who is interested, to hear more to see the products created and hear about the impact of the project.
The action research project took place during the development of the Made in the Middle exhibition. During the project students worked with artist Hayley Beckley to create a collection of wearable accessories using textile and metal work techniques.
The project was supported by The Herbert Art Gallery and Coventry based textile manufacturer, Cash's.
This is a private event for invited guests but if you are interested in the project and you would like to attend please contact us.