07 Jan

Shelanu: Migrating Birds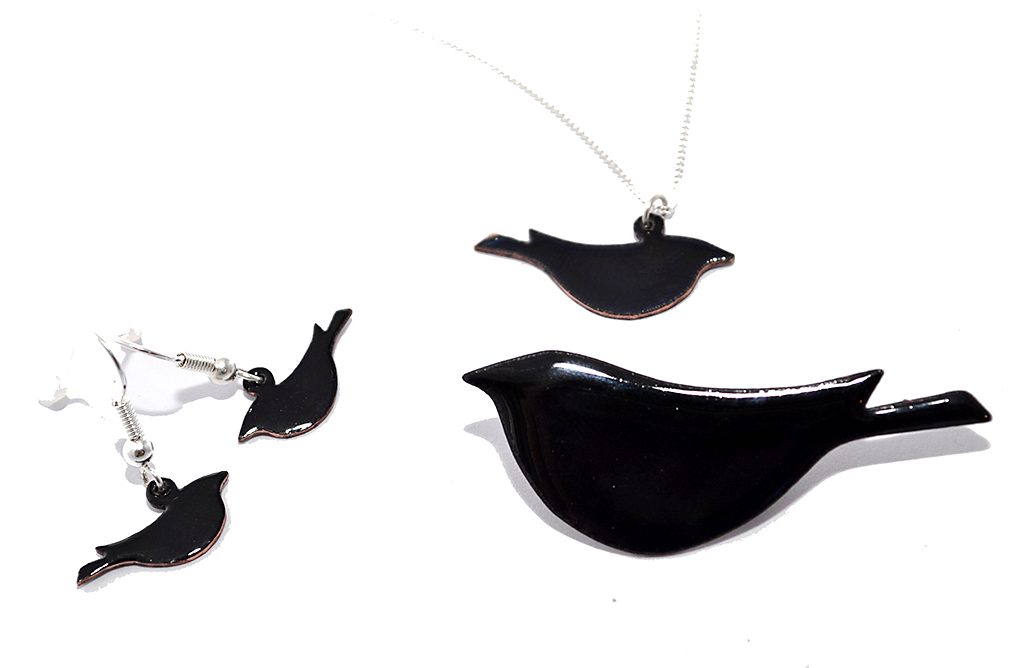 This jewellery range is inspired by the women's experiences of migrating to Birmingham and the project develops ideas of batch production developed in the Routes to Trade project.
Following individual design development Shelanu members selected their favourite bird designs to be re-worked as collective forms, which were then wire cut from copper in the Jewellery Quarter. These pieces have been hand finished, then enamelled or oxidised by Shelanu or silver plated in the Jewellery Quarter.
The Migrating Birds range was launched at Rugby Art Gallery and Museum in July 2012. Each of the ranges: Swallow, Sparrow and Wave are available in finishes of silver plate, oxidised, black, blue or red enamel. Please contact Shelanu if you'd like a bespoke version.
Prices range from £15-£22. If you're interested in buying any of the pieces please contact the women through Craftspace at info@craftspace.co.uk.
The range is also sold at craft fairs and in galleries. Look out for details of upcoming events. The group often sell at mac Birmingham summer and Christmas craft fairs.
Working with…
Migrating Birds was created with the support of Rita Patel, a successful contemporary Birmingham jeweller.