04 Aug

Shelanu Jewellery Range 2017 – Artist Opportunity
Shelanu Jewellery Range 2017
Shelanu: Women's Craft Collective, supported by Craftspace is seeking a contemporary jeweller to support the development of a new range which reflects the Collective, its diversity, place and ethos.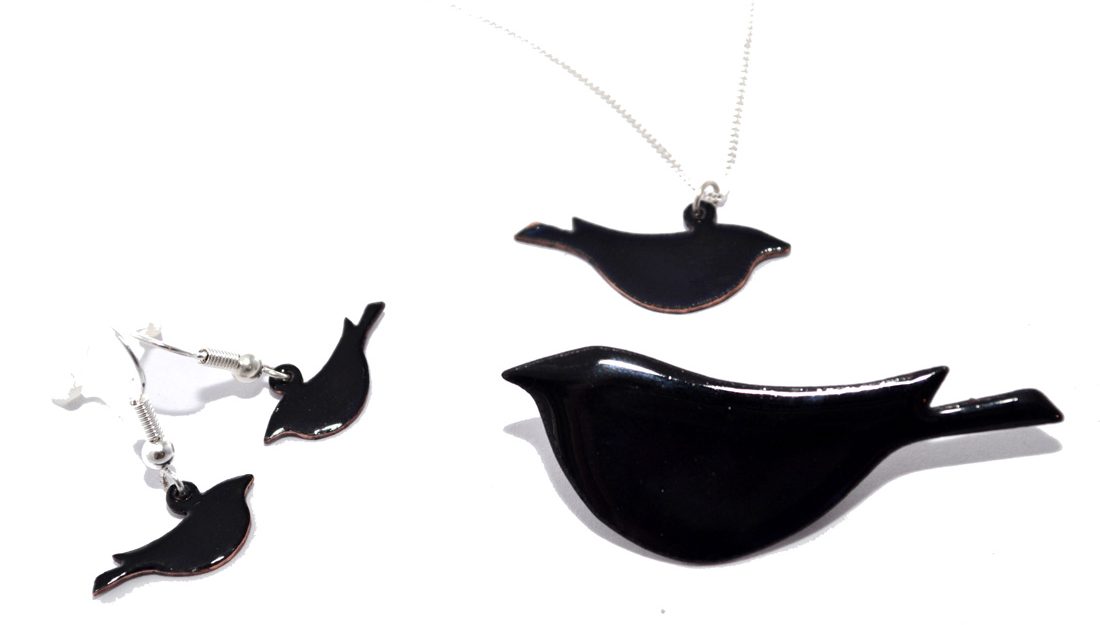 Shelanu, Migrating Birds, 2013
Project schedule:
Deadline for applications: Friday 18 August
Interviews will be held: Friday 25 August
Planning meeting will be held on Friday 1 September
Shelanu: Women's Craft Collective is a developing craft social enterprise, supported by Craftspace, of migrant and refugee women producing high quality craft objects inspired by their adopted home, Birmingham and their experiences of migration. The aim of the Collective is to assist other migrant and refugee women to become more aspirational through creative development, working towards their integration into local communities and for those communities to profit from the rich diversity of the women's experience.
We are seeking a practising contemporary jeweller for the next phase of the project, to develop a new accessible adornment range, to create a regular income for Shelanu. Members will be led through a series of experiences and a design process working with the selected maker to produce a commercial (batch) produced range. Throughout the project documentation will play an important role as a vehicle for reflection, analysis and evaluation.
The previous range, Migrating Birds has given the Collective a distinctive style which they have become known for. The aim is create a range which continues to represent the Collective but also enables individual members to have some freedom within the making. The resulting range should be time and cost effective. As part of the contract the successful jeweller will also need to consider how the Collective should present the new range and other work at craft fairs. We envisage utilising a local FabLab for the creation of display furniture.
Details and Application
It is envisaged that we will be asking for a commitment as a visiting artist of 15 days over 3 months between September – November @ £250 per day (including travel and VAT) plus materials. Applicants should have knowledge or understanding of batch production, new technologies and digital processes. The intention is to launch the range at the end of November to maximise the Christmas period and coincide with Shelanu's attendance at mac Birmingham's Christmas markets on 9 and 10 December.
Project schedule:
Deadline for applications: Friday 18 August
Interviews will be held: Friday 25 August
Planning meeting will be held on Friday 1 September
Please download the Artist Brief and Project Application form below: