01 Feb

Shelanu: Interlocking Stories Catch Collection – Portrait brooch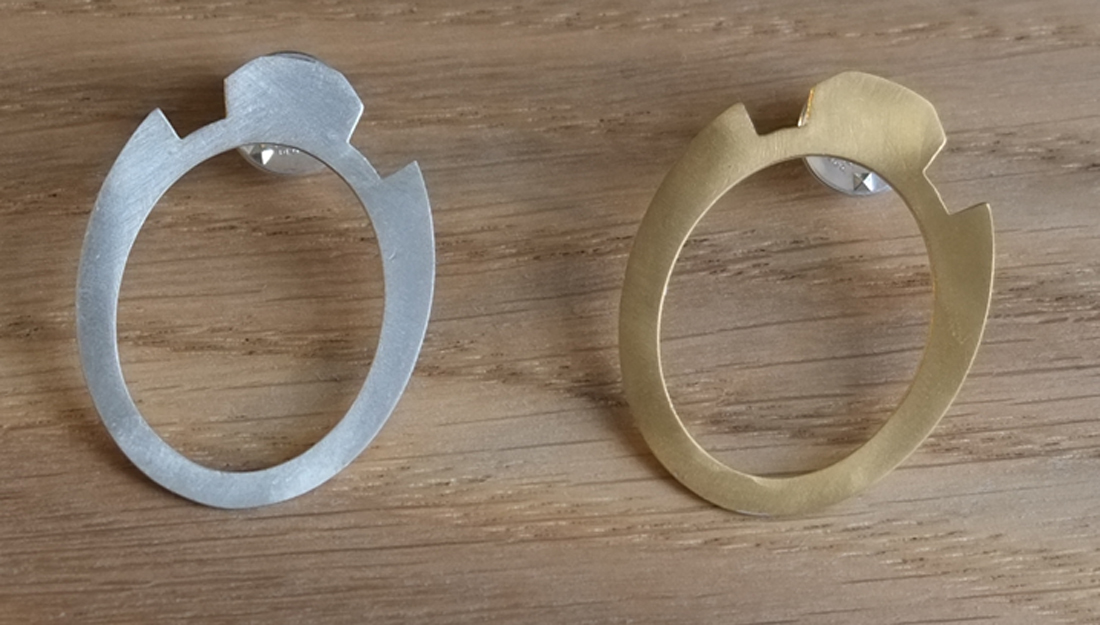 Portrait Brooch (silver and part gold)
Interlocking Stories – Catch Collection
Interlocking Stories is a collection of cast silver jewellery designed and finished by Shelanu.
The design is inspired by the importance of balance in life, connection with other people and that everyone is made up of different elements and stories; much like the collective itself.
Designed in collaboration with contemporary jeweller Charlotte Valkeniers, with support from the Saintbury Trust, George Fentham Trust and Birmingham Common Good Trust.
All funds raised go towards assisting refugee women to gain well-being and aspiration through creative development.
Image: Silver brooch on the left, part-gold brooch on the right.
£52.50 – 62.50
Price includes £3.50 for Royal Mail first class postage and packing (within the UK).
Item available on request.
Please contact us if you are interested in purchasing this item.