01 Mar

Radical Craft: Families and groups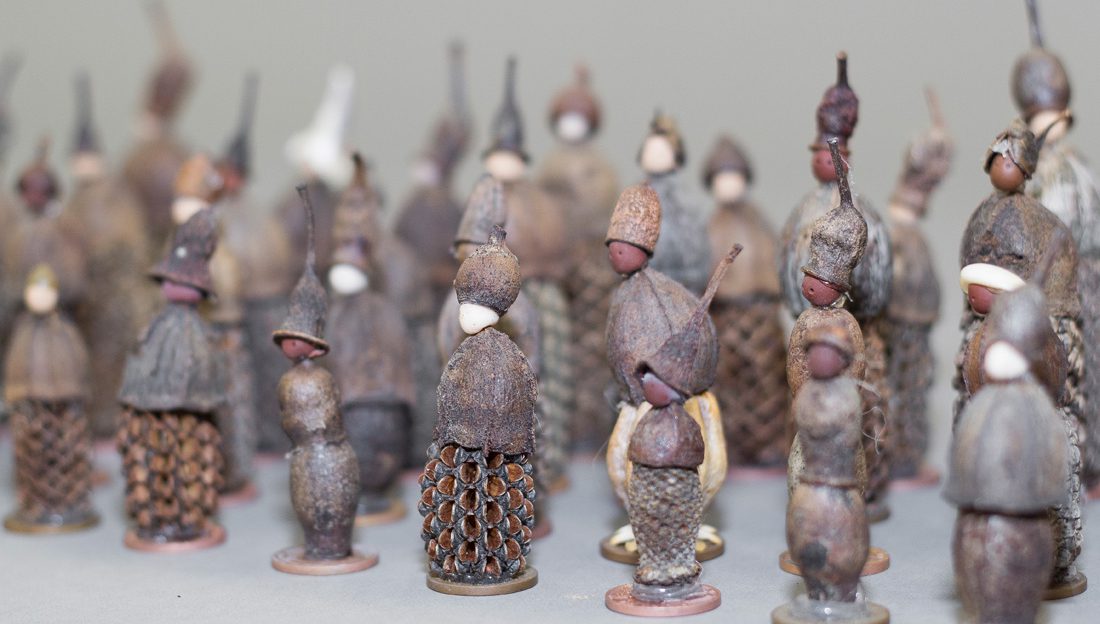 Good Luck Gum Nut Folk by Joanna Simpson (Photo: Oana Damir)
We encourage families, schools and groups to visit the Radical Craft exhibition.
Various materials are provided to help you discover more about the artists, their artwork and the exhibition themes. You can pick up a free family activity guide in the exhibition or download it here. You can also download the teacher's pack.
There are illustrated books available to read in the exhibition and a handling table where you can touch and explore materials and techniques used by Linda Bell, Andrew Omoding and Erkki Pekkarinen.
Please contact us if you would like any more details about visiting the exhibition as part of a group or with your school.
Teacher's Pack
This pack contains further information about themes in the exhibition and ideas for practical work back at school.
Download the teacher's pack here.
Download the themes map here.
Family pack
This pack has some great ideas for activities to do in exhibition and some more things you can do at home. Learn to weave and write a radical story. You can pick up a paper copy for free when you visit.
Download the family activity guide here.
More!
Horace Lindezey uses wire and stitching to make pictures that remind him about his favourite clothes and the special occasions they were bought for. Download this stitching activity sheet and create you own artwork inspired by Horace's work.
Download Horace's suit and get stitching!
If you do any of the activities at home and share them online, please make sure you tag the exhibition #radicalcrafttour