21 Nov

Craft Fellows: Building relationships with public galleries
Jessica Litherland – MAC Birmingham
A partnership between MAC Birmingham and Craftspace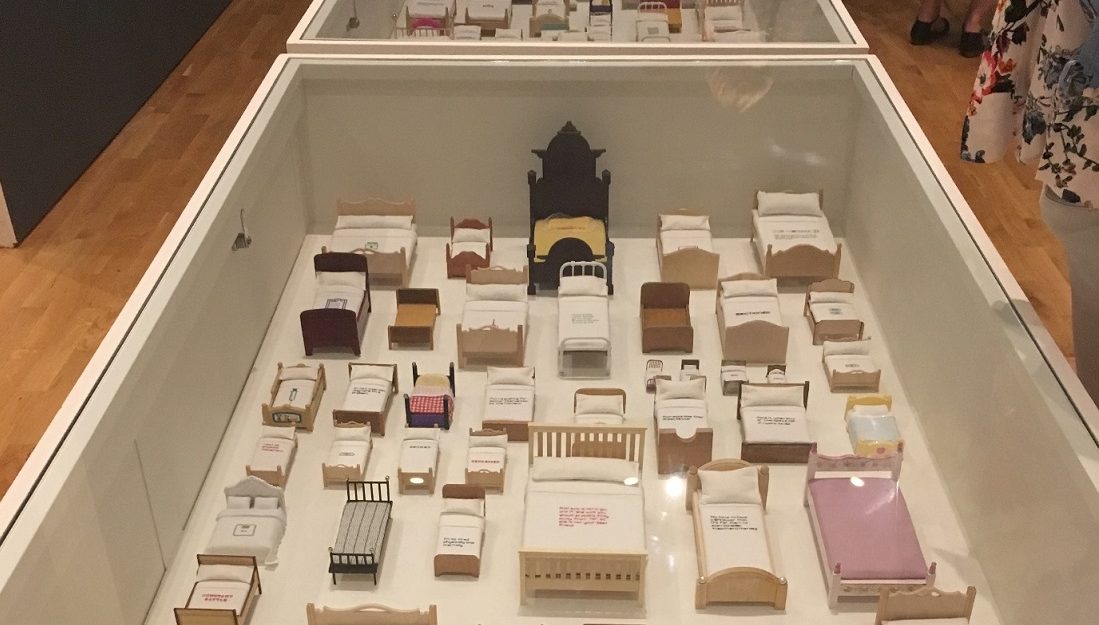 Ctrl/Shift group exhibition at MAC
Facilitated by Jessica Litherland, Producer, Visual Arts, Midlands Arts Centre, in this session Jess highlighted what a public art gallery is, who works there and what they do. The group discussed different curatorial models and approaches and how to contact galleries and stay in touch.
As an artist, it is a lovely dream to have a solo show and to be able to immerse the public in your world. It is even better if the public has the opportunity to see the exhibition for free, as is the case with a public gallery like the MAC. But, until recently, I didn't realise how much needed to align before a show could go ahead.
I have been coming to the MAC for years and it is only after having a session with Jess Litherland, Visual Arts Producer, that I fully understand the planning and effort that goes into the free exhibitions. The MAC, like many public galleries, work 2-4 years in advance with themes and exhibitions that are likely to complement each other or fit with events happening in the area. These shows are also the result of cultivated relationships between the gallery team and artist. Sometimes these relationships need to be built over years before the time is right for a solo show.
As someone that loves to go to shows, I was very naïve about what goes into planning an exhibition and have had my eyes opened fully. It has made me realise how much forethought I need to have about my own work and what I want to say before I can even begin to approach a gallery. I now understand that it is also a process that takes patience and time. But, the outcomes at the MAC are beautiful and moving and definitely worth the process it takes to achieve the public shows.
Danielle Laurent